Latest News
Middle East Wealth Management Forum
22 Feb, 2018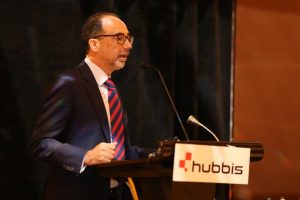 In January, Asiaciti Trust sponsored the Middle East Wealth Management Forum 2018 in Dubai.
The event was held at Ritz Carlton DIFC with 350 registered delegates. The agenda included a broad spectrum of topics relating to wealth management, such as the creation of wealth, dynastic planning, the development of regulatory frameworks, the impact of digitalisation and aspects of diversification. The panel discussions and case studies were presented by industry leaders.
Laurence Black, Regional Director – EMEA, represented Asiaciti Trust on a panel of regional experts discussing the challenges of legacy planning for families and their businesses. Laurence rounded up the panel session with a presentation on structuring solutions available to families and entrepreneurs to protect their wealth and pass this on to future generations.