WEBINAR
Asiaciti Trust's Cally Ching Featured Panelist on Hong Kong as a Hub for Family and Private Wealth
17 Sep, 2020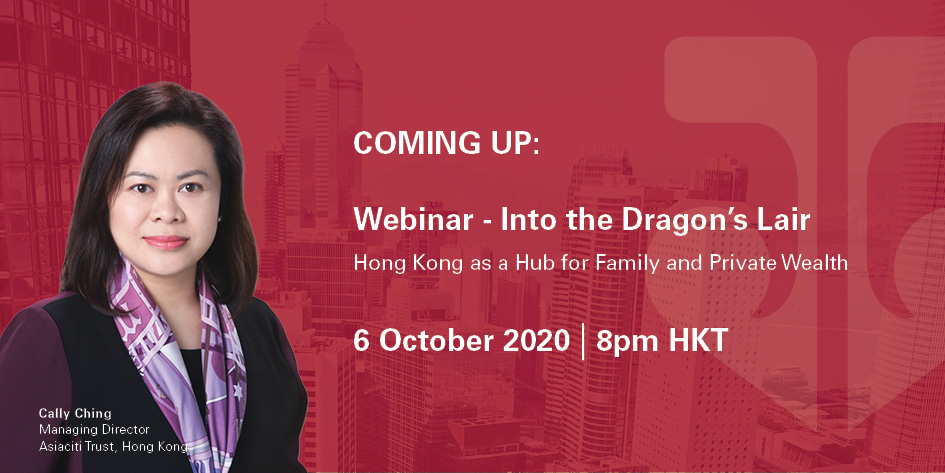 Asiaciti Trust's
Cally Ching is speaking at the upcoming webinar "
Into the Dragon's Lair – Hong Kong as a Hub for Family and Private Wealth
", co-organised by MaGESpire and Tanner De Witt, and supported by Invest Hong Kong.
Tuesday, 6 October 2020, 8pm HKT
Moderator: Bowie Lau, Founder, MaGESpire
Panelist 1: Dixon Wong, Head of Financial Services, Invest Hong Kong
Panelist 2: Padraig Walsh, Partner, Tanner De Witt
Panelist 3: Cally Ching, Managing Director, Asiaciti Trust
Panelist 4: Patrick P. L. Tsang, Chairman, Tsangs Group
Together, they will explore Hong Kong's position in the private wealth management world, and whether the Hong Kong dragon can still protect the treasure in its lair.
Register
here
.