AI International Finance Awards 2015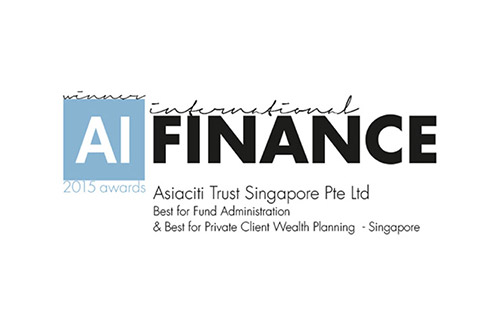 Asiaciti Trust Group has been awarded the "Best for Fund Administration and Best for Private Client Wealth Planning" in the AI International Finance 2015 Awards.
"To be recognised a second time for our fund administration services and to win our first private client wealth planning award is a great honour. We undoubtedly owe this success to our dedicated team of professionals and our trusted and loyal partners. We truly believe these awards are a reflection of our high quality services and client focus.
The entire industry works hard to maintain high standards; being chosen from the crown and recognised for these efforts, is a great reward for our team.
Looking ahead, we believe Asiaciti Trust will continue to grow strongly and further establish our position as the independent fiduciary services firm of choice in the Asia Pacific region. We see healthy demand for our service and the company continues to invest in supporting our offering." – Aaron Mullins, Managing Director – Asiaciti Trust Singapore